How to Write a Resume, A Step by Step Guide
Job Nexus has created this resume writing guide to help you through all the essential steps of building a perfect resume which resonates with your career goals and recruiters' requirements. That way, you're handed the tools to create a resume worthy of representing you.
---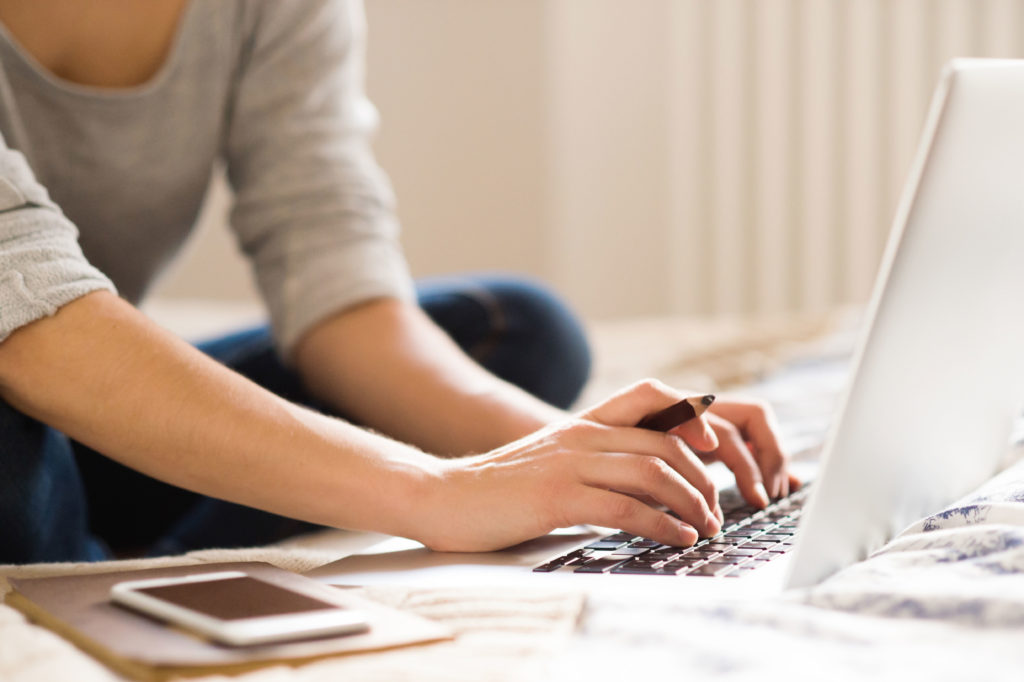 How to Write a Resume
Have you ever struggled to make a resume or feel you can improve on what you have? Perhaps you want to know how to stand out from the competition. Whether you're a fresher or a seasoned professional, a good resume is the key to qualify for a job interview. That said, writing a great resume can be intimidating for some. What information should you include in your resume? What should be the ideal length of the resume? What layout will work best for you? Should you include a picture? What resume template should you use? These are some of the questions that make the whole resume writing process a daunting task.
If you've found yourself in this position, asking all these questions, don't worry. Job Nexus has created this resume writing guide to help you through all the essential steps of building a perfect resume which resonates with your career goals and recruiters' requirements. That way, you're handed the tools to create a resume worthy of representing you.
1. Choose the Right Resume Format
You cannot simply put all the information haphazardly and forward it to the hiring managers. A resume should be well-structured and look well-organized to grab the immediate attention of the reader. Choosing the right format can be your first and foremost step to building your ideal resume. There are three types of formats that you can follow: chronological, functional, and hybrid.
Chronological: A chronological resume format helps give more importance to your work experience. This is one of the most common and widely accepted formats, which helps put your recent work experience above other information. You can list all the job roles in reverse chronological order. Keep the most recent ones at the top and the oldest ones at the bottom. It helps the recruiters gauge the relevance of your application to the open job role at the very beginning.
Functional: A functional resume format, on the other hand, gives more importance to your skills and professional summary. It also puts emphasis on the relevance of your past work experience with the applied job role. To create a functional resume, keep these sections at the beginning of the resume: professional resume summary, skills and abilities, and past work experience laid out as per the relevance to the applied role. This format is best for entry-level job seekers or those who want the recruiters to notice their skills over work experience.
Hybrid: A hybrid format is best suited for applicants who want to give equal importance to their skills and work experience. This is the perfect blend of the aforementioned resume formats: functional and chronological. Mention your skills and professional summary, similar to what you would do in a functional resume, while showing work experience in the chronological reverse format. This resume is best suited for candidates who have previous experience and there is no resume gap.


| Chronological | Functional | Hybrid |
| --- | --- | --- |
| Preferred by recruiters and seasoned professionals | Good for entry-level job seekers | Works best for experienced professionals |
| Does not hide resume gaps | Hides resume gaps | Does not hide resume gaps |
| Gives importance to work experience | Gives importance to skills | Gives importance to skills as well as work experience |
2. Add Your Name and Contact Information
At the top of the resume, ensure you include a header that says your name and contact information. Make sure to include:
Name
Phone Number
Location: City and state/Mail Address
Email Adress
Website/LinkedIn Profile
As most recruiters prefer to contact via email or phone number, you can avoid mentioning your mailing address. Simply leave that off, or mention your current city and state to give them an idea of your current location. A website address is optional as well. If you are adding one, make sure it is a professional website that is relevant to the open job role or position. If you do not want to include a website address, consider placing your LinkedIn profile to give more information about your professional skills and career journey. It also helps the hiring managers to know you as an individual. Feel free to include a professional picture of yourself to the resume as it will help in grabbing immediate attention of the recruiter.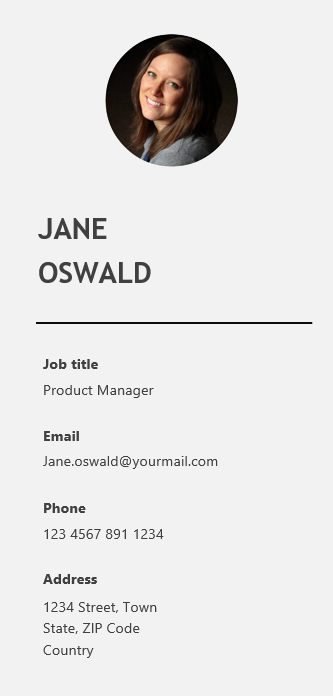 3. Add Professional Summary
A professional summary can succinctly summarize what you do and how you may suit the role. Previously, resumes used to have a "career objective" statement in the beginning to describe the ideal career opportunity you seek. However, nowadays professional summary has taken over that. A well-written professional summary helps tell the recruiters about what value you bring to the company. In just two to three sentences, you inform the recruiter how you can be a great fit for the job role. Make sure your resume summary statement is quick and gives a high-level overview of your expertise.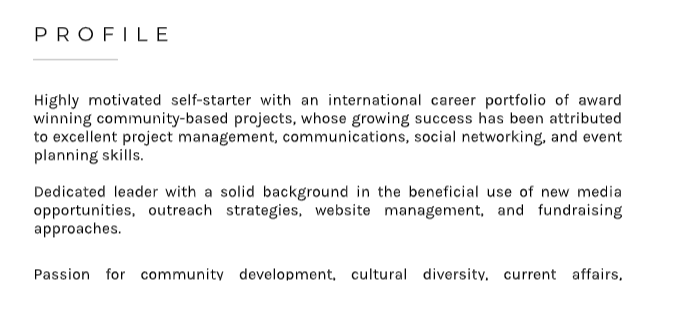 4. Mention your Work Experience and Achievements
It is advised to mention your past work experience in a strategic and well-structured manner. The work experience section should include:
Name of the company
Start and end dates
Designation/Job title
Job location
Additionally, mention your job duties and responsibilities for each job title concisely. Mention professional achievements during your tenure in a specific job role. Talk about the noteworthy milestones you achieved and recognitions you bagged, leaving a good impression on your potential recruiter. It is always advised to use short and crisp sentences that use action verbs to make it an engaging read. Also, the use of bullet points helps a lot in improving readability. With numerous resumes stacked on recruiters' desks, it is imperative for job seekers to be creative while mentioning their past work experience to stand out from the competition.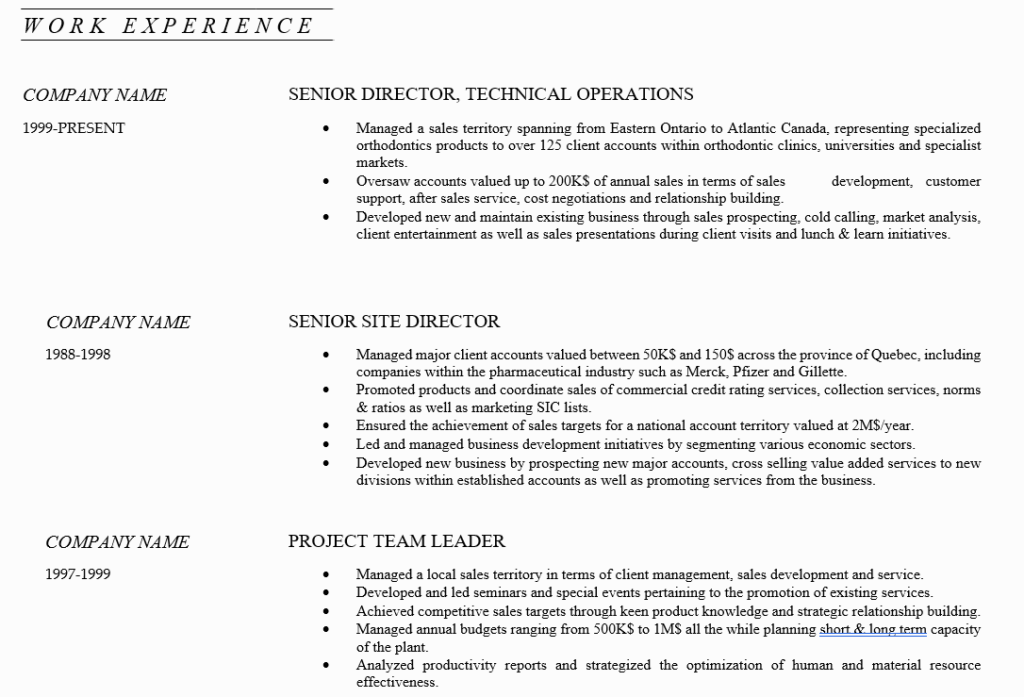 5. Feature Educational Background and Certifications
As a lot of jobs require the candidate to have a certain level of education, it is important to include your educational background and qualification. That said, ensure it doesn't take up too much space. Simply list the degree/s you attained along with the name of the institution. Include all the special programs, training, and certifications that are relevant to the role you are applying for. It can help you gain an edge over the competition.
While mentioning the educational background, place your highest level of education at the top and move in reverse chronological order.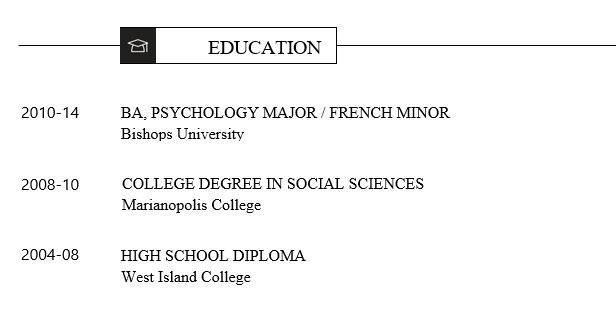 6. Mention Hard and Soft Skills
The skills section is becoming more and more important for recruiters these days. They want to know about your skill sets to understand how you can add value to the company. Mentioning relevant skills can also help in adding the keywords that match the job descriptions posted by the recruiters. This will immediately grab recruiters' attention and also pass the screening done by applicant tracking systems (ATS).
While mentioning the skills, ensure you add both; hard skills (practical or technical) as well as soft skills (intangible skills). Look at the job description properly and pinpoint the skills that match your abilities and can be featured in your resume. Also, be specific about what you are mentioning, for instance,
Instead of writing: Basic computer knowledge.
Write: proficient with Microsoft Word, Excel, and Outlook.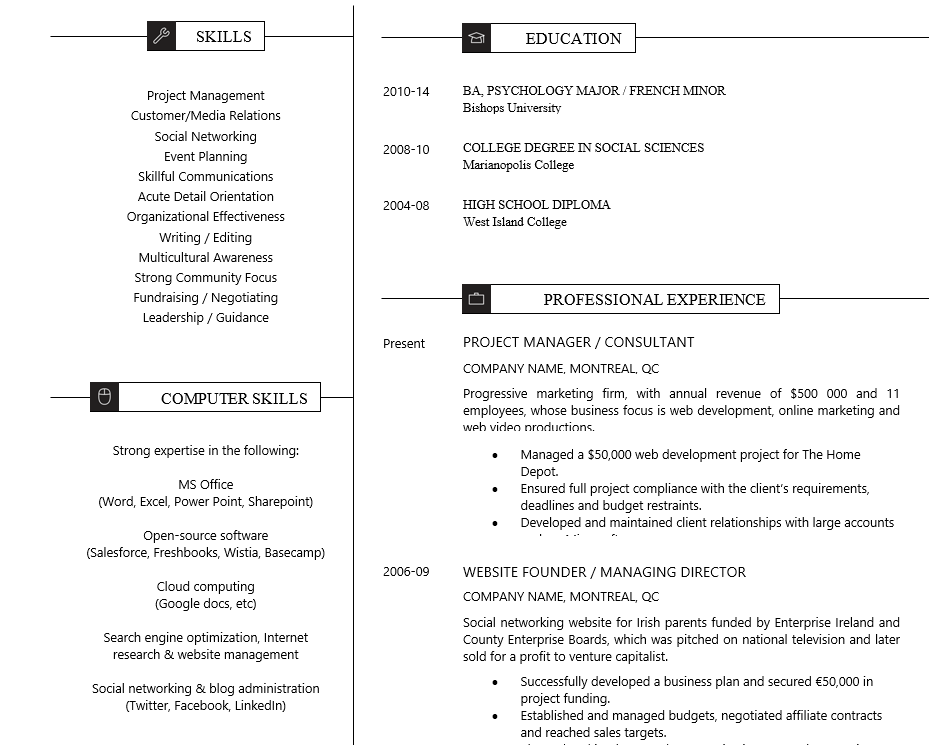 You can also mention the proficiency level by using a creative design element. For example,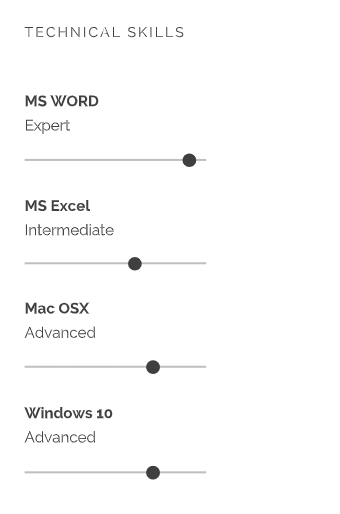 7. Mention Additional Information
Try to add additional information that can be helpful in increasing your chances of scheduling an interview. Talk about the languages you know or even some professional highlights that are worth mentioning. It can be about career advancement, outstanding performance recognition, or any professional milestone worthy of attention.
You can also mention the details of the reference/s working in the company to get preference over others. A good reference can help a lot in increasing your chances of getting the job.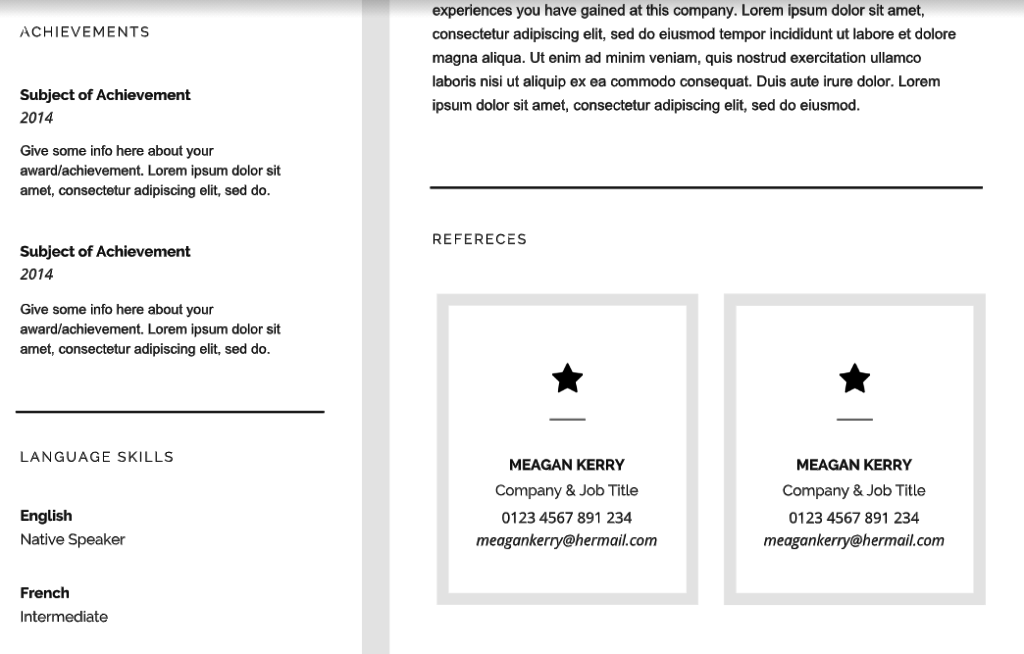 8. Optimize for Applicant Tracking Systems
For recruiters who handle numerous clarifications, to pick the ideal candidate, they prefer to take the help of applicant tracking systems. (ATS.) These systems take the burden off the recruiters and hiring managers by cherry-picking the best candidates for a specific job role. An ATS looks for specific job-relevant keywords in the resume and filters out the best candidates for the open position. It also passes the most relevant resume to the recruiters to save their time and efforts.
To ensure you pass the ATS screening phase, make sure you do keyword research by going through the job description carefully. Subsequently, mention the relevant keywords in your resume. Also, ensure that the resume uses simple formatting and does not include unnecessary images or graphics. Avoid fancy or unrecognizable fonts and use the same font throughout the resume.
9. Edit and Proofread Your Resume
Once you are done drafting the resume, make sure you proofread it carefully before submitting it. Check for all grammatical and spelling errors in every section of the resume. Take some time out after drafting your resume and start proofreading later with a fresh mind. You can also ask someone to proofread to have fresh eyes on your resume. They might spot errors that you were not aware of or missed by mistake. Carefully check the name of the companies you have mentioned and the dates against them. Look at the contact information carefully and check the format of the dates you have added. You can also run free online language tools to proofread your resume.
Writing a resume can seem like a tall order to fill. Writing, formatting, choosing the right layout, and making it relevant to the current hiring trends is a time-consuming process. That's when you can opt for free cv templates provided by Job Nexus. You can choose from a wide range of resume templates designed to meet the unique needs and requirements of the recruiters. Different industry types prefer different resume styles. For instance, if you want to apply at a forward-thinking and creative workplace, you might want to opt for modern resume templates. Similarly, if you are looking for a job in a more conventional workplace, you might want to go for a traditional resume template. On the other hand, if you are a seasoned professional looking for professional aesthetics, a professional resume template might be the ideal choice for you. A resume template can save time, avoiding the hassle of inserting creative design elements and picking relevant layouts.
Next Post
Assistant
Executive Assistant Job Description Sample
How to Write a Resume Choose the Right Resume Format Add Your Name and Contact...