Executive Assistant Job Description Sample
Use this Executive Assistant job description to ensure your resume resonates with the requirements of the hiring managers.
---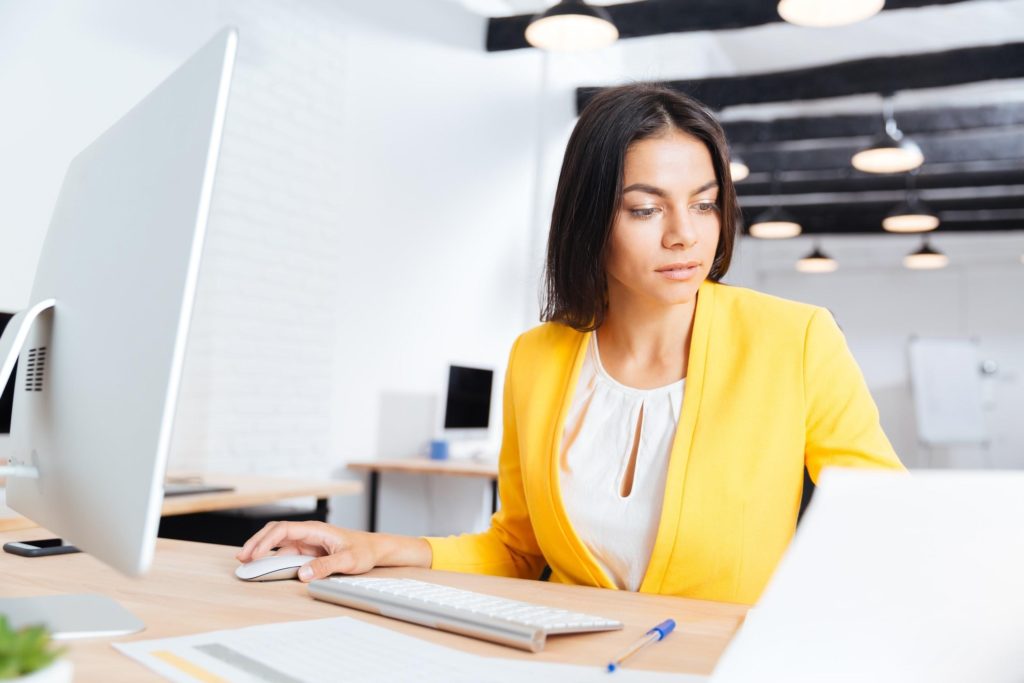 Use this Executive Assistant job description to ensure your resume resonates with the requirements of the hiring managers. Know what matters the most to your potential employers and highlight that information to build a job-winning resume.
Who is an Executive Assistant?
A Strategic Partner. A Skilled Problem Solver. A Trusted Confidant.
An Executive Assistant is someone who provides high-level administrative support to the executives and supports them in decision making. They ensure that the executives they are assisting are on top of all the important tasks. As an Executive Assistant, you are the right-hand person for the executive, handling everything from managing correspondence to scheduling important meetings.
What Does an Executive Assistant Do?
Today, an Executive Assistant's job role has been transformed from a minimal supporting role to a strategic one. With the increase in note-taking apps, organizational tools, and easy-to-use communication channels, executives tend to rely less on executive assistants and expect more from their role than just handling administrative tasks. They are expected to be a strategic counsel, perform critical analysis, and have in-depth knowledge about the industry. As per USA Today, Executive Assistant is the new power role that job seekers must consider.
Executive Assistant Job Brief
The key role of a professional working as an Executive Assistance is to provide timely support to executives and senior management. They need to perform different administrative tasks, follow office management rules, and provide clerical support whenever required.
The ideal candidate for this position should possess excellent communication skills, problem-solving abilities, and a keen eye for detail. A professional working as an Executive Assistant must be self-motivated, capable of handling workload, and should prioritize tasks to meet tight deadlines. To be successful in this job role, the candidate must be well-organized and flexible to adapt to the fast-paced corporate environment.
Executive Assistant Responsibilities
Manage executive's calendar and schedule meetings with senior management, internal employees, and clients
Handle executive's emails, travel arrangements, client meetups, transportation, and other logistics
Take dictation and minutes during meetings
Oversee the performance of administrative and clerical staff
Practice confidentiality and protect personal and professional information
Maintain and improve on existing filing system of documents and records
Prepare reports and presentations
Arrange and look after corporate events such as fund-raising, sports tournaments, and employee recognition
Perform routine tasks such as spreadsheet creation and maintaining contact database
Handle correspondence and maintain a timely flow of information
Executive Assistant Requirements
4+ years of experience as Executive Assistant reporting directly to senior management
Proficiency in Microsoft Office
Multi-tasking and problem-solving skills
Excellent organizational and time management skills
Keep personal and company confidences
Ability to collaborate and delegate duties to other colleagues
Key Executive Assistant Skills
Possess Unfailing Resourcefulness


As an executive assistant, you will be asked to lead many critical tasks. You will be in charge of managing and handling certain tasks end-to-end. It is not just about delegating and coordinating anymore.

Gain Tech Proficiency


In addition to the knowledge of MS Office, as an EA, you must get expertise in myriad systems, plugins, and tools that can make an executive's life easier. You should have hands-on experience with some of the professional applications and tools such as Slack, Calendly, Hootsuite, Salesforce, among others.

Get into Details


As an EA in 2021, you must get into details and gain thorough knowledge about the products and services offered by the company. Schedule meetings with different project heads and know about their work and running processes.

Alert about Priorities


Executive Assistants are expected to be aware of all the important tasks and upcoming events. EAs are expected to limit distractions for executives and remind them of the most important tasks and deadlines.

Practice Discretion


Trust plays a critical role when it comes to an EA's job duties and responsibilities. They need to practice confidentiality about all the information, from sensitive HR matters to the company's latest financial reports.

Perform Multi-Tasking


Executive Assistants are expected to lead or be a part of different tasks at the same time. From scheduling meetings and preparing an itinerary for the next travel to being an active part of operation teams and planning an upcoming event, executive assistants are expected to handle multi-tasking.
Executive Assistant Salary in the USA Source
An Executive Assistant with experience of 1 to 4 years can expect to earn an annual salary between 43,674 USD to 49,755 USD.
A mid-level Executive Assistant with experience of 5-9 years earns total annual compensation of around 56,845 USD.
An experienced Executive Assistant with experience of more than 10 years can earn a total annual compensation of approximately 62,674 USD.
Career Path
An Executive Assistant can also opt for similar or related roles such as –
Senior Executive Assistant
Office Manager
Administrative Assistant
Senior Administrative Assistant
Administrative/Office Manager
Executive Assistant to CEO
Average Annual Salaries of Related Jobs in the USA Source
Senior Executive Assistant – 69,457 USD
Office Manager – 48,971 USD
Administrative Assistant – 39,964 USD
Senior Administrative Assistant – 51,754 USD
Administrative/Office Manager – 49,708 USD
Executive Assistant to CEO – 62,764 USD
Why Job Nexus?
Job Nexus helps you build a professional resume that is designed to meet the recruiters' requirements. You can select your preferred location to meet the potential recruiters, around the globe, actively hiring for Executive Assistant positions.
Next Post
Accountant
Accounts Receivable Job Description
Use this Executive Assistant job description to ensure your resume resonates with the...