Top Soft Skills to Put on Your Resume
Soft skills are the personality and character traits that help you adjust and interact with others in a workplace. These skills come naturally to you and play a vital role in placements and promotions. They help recruiters understand your personality, attitude, professionalism, and flexibility.
---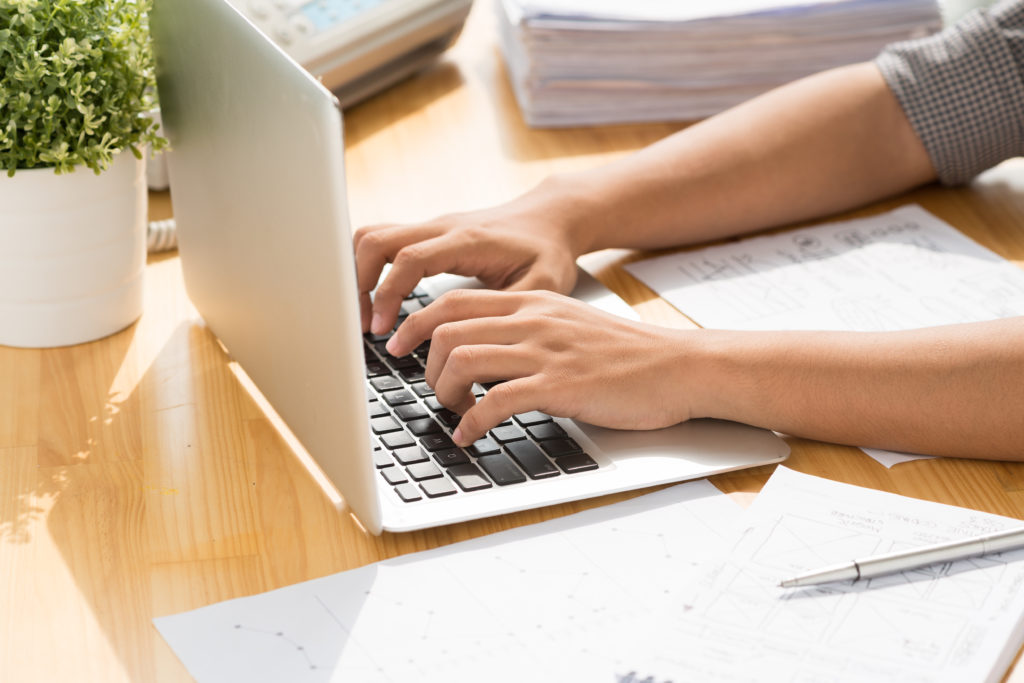 What are Soft Skills? 
Soft skills are the personality and character traits that help you adjust and interact with others in a workplace. These skills come naturally to you and play a vital role in placements and promotions. They help recruiters understand your personality, attitude, professionalism, and flexibility.
Employers value soft skills as they help employees interact, perform, collaborate, manage and prioritize tasks, meet deadlines, and communicate effectively with clients and colleagues. Soft skills are different from hard skills. Hard skills are job-specific and can be acquired by learning or getting trained over a period of time, such as marketing and accounting skills. Soft skills are non-technical and include behavioral and personality traits, such as time management and problem-solving skills.
Mentioning soft skills on your resume helps recruiters understand how you can be a great addition to their company. You can mention soft skills along with job-relevant hard skills to let potential employers know about you on an individual and professional level.

Top Soft Skills to Put on a Resume; Type of Soft Skills and Examples
1. Problem-solving Skills:
Problem-solving skills depict your ability to be creative and analytical to find solutions to the problems at hand. No matter what industry you work in, problem-solving skills are always preferred by recruiters. Finding intuitive solutions is a skill and must be mentioned on your resume to gain an edge over other candidates. Problem-solving skills include:
Analysis
Logical reasoning
Persistence
Negotiation
Decision making
Brainstorming
Observation
Lateral thinking
Drawing conclusions
Experimenting
Troubleshooting
Benchmarking
2. Time Management Skills:
Time management skills tell the recruiters you are good at using time wisely. It describes the ability to be productive and work efficiently to meet deadlines. From a project manager to a data research executive, professionals belonging to different departments working at different hierarchy levels can mention this skill on their resumes. Time management skills include:
Goal setting
Task prioritization
Decision making
Planning
Work delegation
Stress management
Meeting deadlines
Scheduling
Resource management

3. Organizational Skills:
Mentioning organizational skills indicate that you are good at prioritizing tasks, meeting deadlines, managing your time, and delivering results. It ensures the employer that you can work on your own as an individual contributor and hold the ability to work in a team as well when needed. Organizational skills include:
Delegation
Work-life balance
Task prioritization
Planning
Mental organization
Physical organization
Time management
Collaboration
4. Communication Skills:
Good communication is one of the most talked-about soft skills and is highly desired by recruiters. They want to hire candidates who can express themselves both verbally and non-verbally without making errors. They should be active listeners and contribute their thoughts and ideas in a discussion with confidence. Communication includes:
Active listening
Confidence
Empathy
Verbal communication
Non-verbal communication
Written communication
Mutual respect
Friendliness
Cross-cultural communication
Public speaking
Presentation skills
Storytelling

5. Adaptability:
Adaptability describes the ability to adjust to change. Companies are looking for applicants who can adapt to new challenges and adjust with the changes introduced. Professionals working or seeking opportunities in constantly evolving and fast-paced work environments such as media, technology, public relations, event management, and advertising should give "adaptability" a high preference in their list of soft skills.
It is also one of the most sought-after skills for the leadership roles. It depicts how managers integrate different moving parts of a process and manage to deliver a quality product within the stipulated schedule. Adaptability skills include:
Self-management
Calmness
Analysis
Self-motivation
Decision making
Curiosity
Critical thinking
Persistence
Continuous Improvement
Resourcefulness
Creativity
Resource management
Flexibility
6. Critical Thinking Skills:
Critical thinking describes how good you are at judging the given situation from a distance. It includes analyzing the current situation and passing a reasoned judgment. It often involves data, facts, research, observations, and the evaluation process to draw favorable conclusions. Critical thinking skills include:
Analysis
Evaluation
Interpretation
Explanation
Problem-solving
Observation
7. Teamwork Skills:
Recruiters are always looking for candidates who can easily collaborate with other team members and improve work efficiency. It is an essential skill for job seekers who desire opportunities in job roles involving research, event planning, software development, marketing, communications, sales, and project management. Teamwork skills include:
Communication
Exchange of ideas
Collaboration
Delegation
Coordination
Negotiation
Active listening
Confidence

8. Interpersonal Skills:
Interpersonal skills help establish good bonds with colleagues and coworkers. Recruiters prefer candidates who are easy to get along with and can make people around them comfortable. It also helps in boosting productivity and improving the work environment. Interpersonal skills also refer to emotional intelligence and are related to the way you interact with others. Interpersonal skills include:
Adaptability
Creativity
Communication
Emotional intelligence
Problem-solving
Relationship building
Responsibility
Collaboration
Teamwork
Patience
9. Leadership Skills:
Leadership skills refer to your ability to guide and mentor others. Strong leadership qualities are the most sought-after and are considered when looking for higher roles, or promotions within a company. Leadership skills are essential for entrepreneurs, management roles, and teaching careers. Leadership skills include:
Project management
Listening
Empathy
Authenticity
Versatility
Mentorship
Generosity
Selflessness
Management skills
Cultural intelligence
Verbal communication
Nonverbal communication
Delegation
Relationship building

10. Work Ethic:
Work ethic is one of the most basic and crucial soft skills that employers want to see in their potential employees. It is the foundation of a great employee and includes qualities such as working on time, staying organized, and prioritizing tasks. It is imperative for jobs that demand focus and professional responses in a difficult situation such as nursing, teaching, and paramedics. Work ethic includes:
Attentiveness
Meeting deadlines
Integrity
Responsibility
Commitment
Self-motivation
Professionalism
Teamwork
Time management
Planning
Reliability
Working under pressure
Understanding Keywords
Mentioning all the relevant soft skills also helps you towards building an ATS-friendly resume. ATS, also known as an Applicant Tracking System, helps recruiters find the best-suited candidates for an open job position. ATS takes some burden off the recruiters and speeds up the entire hiring process. It analyzes the keywords mentioned in the open job descriptions and matches them with the candidates' resumes. For instance, an ATS is likely to give preference to a digital marketer's resume with keywords such as "SEO" or "PPC" over other resumes without any specific industry-related keyword.
Difference Between Soft and Hard Skills
Soft skills tell the recruiters about your personality and individual traits. On the other hand, hard skills refer to the knowledge and expertise that you have acquired by performing certain job duties and responsibilities.
Here are some of the differences between soft skills and hard skills:
| Soft Skills | Hard Skills |
| --- | --- |
| Not specific to any job industry | Specific to a job industry |
| Personality and character traits | Learned through training |
| Include problem-solving skills, communication skills, organizational skills, and teamwork skills, among others | Include technical skills, language skills, career-specific skills, and computer skills, among others. |
Soft skills are an integral part of your personality that helps you adjust to a professional environment. Employers prefer resumes that exhibit desired soft skills to evaluate the suitability of the application for an open job position. Whether you are building your resume from scratch or customizing it for a particular role, make sure you lay out all the relevant soft skills that can increase your chances of landing a job interview. Soft skills such as teamwork, work ethic, problem-solving, time management, and communication skills are top qualities that employers look for in a candidate. Soft skills, unlike hard skills, come naturally to you. Hence, you can make the most of soft skills even if you are a recent graduate applying for your first job.
Next Post
Resume Guide
Top Hard Skills to Put on Your Resume
What are Soft Skills? Top Soft Skills to Put on a Resume Problem-solving skills...