How to Write a Resume Summary Statement
A resume summary is a professional statement at the top of your resume. It is the first thing that a recruiter notices and learns about you. That said, you must make it compelling enough for the recruiters to keep reading and consider you for the open position.
---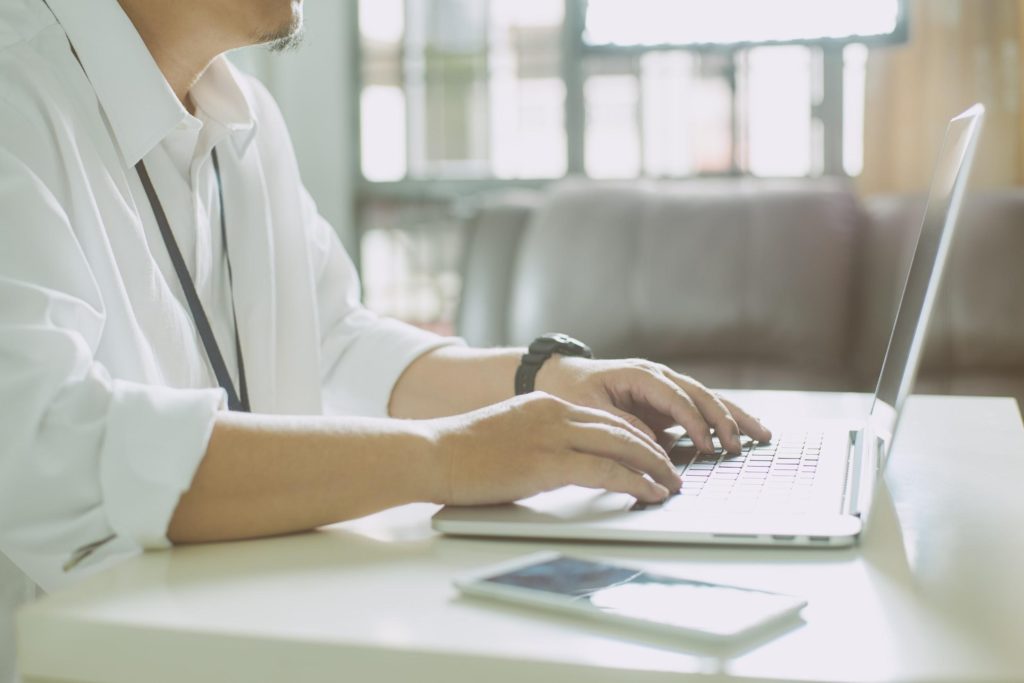 A resume summary is a professional statement at the top of your resume. It is the first thing that a recruiter notices and learns about you. That said, you must make it compelling enough for the recruiters to keep reading and consider you for the open position. It gives recruiters a quick overview of your skills, achievements, and professional journey. Consider it as a teaser for your complete resume.
A professional resume is short, usually takes four to five sentences, and only includes important information that pertains to the open job role. Some may call it a professional summary or professional statement, and others might know it as a resume summary or resume statement. However, ensure you do not mistake it with an objective statement. Let's dive deeper into it and know about the basic differences between the two, and how you can draft an engaging resume summary statement.
Resume Summary vs. Objective Statement
A resume summary is often mistaken with the objective statement. Both are located on the top of the resume and are a few sentences long. However, each tells a different story to the recruiter. An objective statement tends to tell the recruiter about your interests as a job seeker. It talks about your ideal job roles and expectations from future employers.
On the other hand, a resume summary statement communicates the value you bring to the table. It tells the employer about your skills, professional experience, and how you may be a great fit for the organization. It talks more about expertise and skills that can increase your chances of landing a job interview.
Why Should You Add a Resume Summary?
Job seekers can benefit massively from a professional resume summary. It helps them increase their chances of landing a job interview. For seasoned professionals with substantial work experience, it can be a great opportunity to grab the immediate attention of the recruiters. You may talk about your professional accomplishments and job-relevant skills to stand out from the crowd.
When finding a job as a recent graduate, your resume summary may talk more about academic background and qualifications relevant to the open job role. Listing certifications, skills, and training can help you gain an edge over the competitors.
How to Write a Summary Statement for a Resume?
A resume summary statement must be written carefully; this might be the first thing a reader notices. That said, writing a great summary statement can be achieved by following these five steps:
Mention your job title, responsibilities, and years of experience:

Start the resume summary by stating your current job role, a brief description of responsibilities, and total years of experience. Make it interesting and engaging by adding adjectives related to work ethics or leadership, such as Diligent, Confident, Strong-willed, Result-oriented, Committed, Competent, Influential, and Decisive, among others.

Include professional accomplishments: Mention all the professional accomplishments and milestones gained during your professional career. Talk about the achievements by referring to noteworthy statistics, numbers, timeframes, percentages, and responsibilities. Use action verbs to describe those accomplishments. Instead of starting with passive words such as "worked" or "participated", use action verbs such as "Designed" or "Implemented". For example,


"Designed and Implemented an AI bot solution for XYZ organization in 4 months."
Or:
"Helped XYZ organization accelerate their revenue towards $100M ARR."

Talk about your professional skills and qualifications:

Include all the job-relevant skills that may stand in your favor. Mention those skills that are most sought after in the specific industry. Additionally, try keeping a good blend of soft and

hard skills

. For instance, include hard skills such as mobile app development or cloud computing, and

soft skills

such as communication and a problem-solving mindset.

Keep it short and to the point:

Ensure keeping it short and limited to just three to four sentences. This helps in increasing readability and keeps the reader engaged to read the whole resume. Always try to be specific.

Answer the "why should we hire you" question:

Make sure the resume summary answers the "why should we hire you" question. Ask yourself if the drafted statement resonates with the applied role, or if it is compelling enough for the recruiter to consider you for the open position. Does it include details that are meaningful to the reader? Think from the recruiter's perspective and make final adjustments as/if required.
Resume Keywords
Carefully go through the job description that made you apply for the position. Reread it and notice the most important keywords or phrases that best describe the open position. It can be about professional skills, work history, preferred job roles, or ideal candidate traits. Once you are done jotting down all the important keywords, understand how they intersect with your skills, work experience, or individual traits. Mention only those that stand true to you and are relevant to the open position.
Many employers have an applicant tracking system (ATS) in place to pick the most suitable candidates for the open positions. These systems consider all job-specific keywords while narrowing down the applications. By building an ATS-friendly resume, you have higher chances of getting through and landing a job interview. Some of the keywords, belonging to different job industries, can be:
Operations, design, sales, marketing, analytical, research, accounting; legal, project management, customer service, healthcare, retail, brand; presentation, writing, distribution, testing, and consulting among others.
Resume Summary Statement Examples
Let's have a look at some of the resume summary examples about different industries to help write one for yourself.
1. Digital Marketing Manager Resume Summary Example
Digital Marketing Manager with 9+ years of experience across B2B and B2C industries. Implemented growth hacking techniques and helped businesses increase leads and sales significantly. My overall expertise includes inbound demand generation using digital channels like SEO Strategy, PPC, LinkedIn Marketing (Micro Targeting), Content Marketing, Cross Channel Marketing, and Account-based Marketing, among others.
2. Human Resource Executive Resume Summary Example
Human Resource Executive with 5+ years of experience designing and implementing effective HR policies. Increased employee retention by 75% and reduced hiring costs by 15%. Specialized in employee engagement activities and supporting cultural development.
3. Software Developer Resume Summary Example
Software Developer with 5+ years of experience building cutting-edge software solutions for investment and technology industries. I have been extensively working on Java backend servers and occasionally dwell deep into Perl, C++, SQL, and web applications. Delivered products in 80% of the stipulated time by strictly adhering to agile best practices.
4. Graphic Designer Resume Summary Example
Graphic Designer with 4+ years of experience in website designing and branding for a wide range of industries. Produced more than 300 designs with a promising client satisfaction rate. Highly skilled in design and production along with digital storytelling and Adobe Creative Suite.
5. Director of Demand Generation Resume Summary Example
Director of Demand Generation with 12+ years of experience across B2B SaaS companies, Data Science, and Venture Capital. Experienced in heading marketing teams by implementing multi-channel demand generation strategies via Email Campaigns, Micro-targeted LinkedIn Ads, Account-Based Marketing, Global Events, Byte-size Video Marketing, and Corporate Communications.
6. Entry Level Programmer Resume Summary Example
Entry Level Programmer with proven skills in Java (Spring, Hibernate) backend development. Looking forward to demonstrating programming skills in XYZ. Worked on 12 freelance programming projects, including eCommerce websites and mobile app development. Good understanding of different programming languages such as React, Java, NodeJs, and PHP.
7. Marketing Communications Manager Resume Summary Example
Marketing Communications Manager with 7+ years of experience in EdTech and SaaS-based technology firms. Highly skilled in producing content and building strategies to drive top-line revenue. Demonstrated expertise in handling media relations, brand promotions, PR management, social media marketing, email campaigns, and customer relations.
8. Customer Service Representative Resume Summary Example
Result-oriented customer service representative with 5+ years of experience in the higher ed technology sector. Received 98% positive customer feedback in the last organization and increased customer retention rate by 30%. Demonstrated expertise in product upsell and maintaining existing customer relationships.
These are some of the examples of great resume summary statements and can help you write a professional resume. Ensure your resume summary statement is attention-grabbing and adds value to your resume. It should depict how you are the right candidate for the open job role. You can also invest in professional resume writing services to let the experts take care of everything.
Next Post
Resume Guide
How to Write a Resume, A Step by Step Guide
A resume summary is a professional statement at the top of your resume. It is the...