How to Write a Professional LinkedIn Headline for Your Profile
A Linkedin headline displays on the top of your profile and is one of the most visible sections to those who read it. It introduces you to other professionals and gives recruiters a clear idea about the value you bring to the table.
---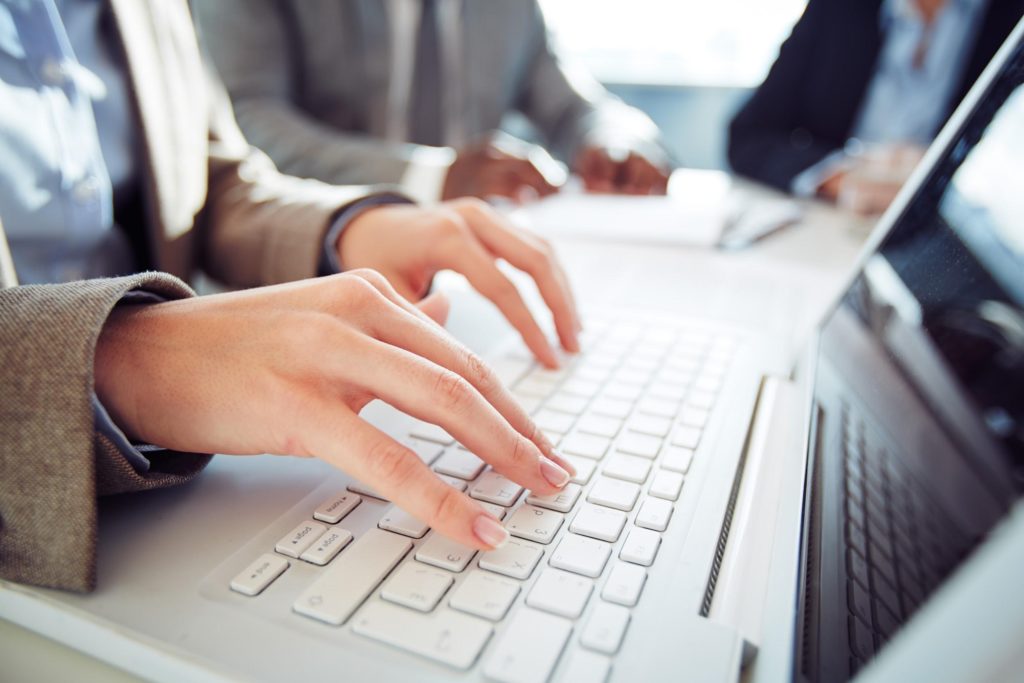 A Linkedin headline displays on the top of your profile and is one of the most visible sections to those who read it. It introduces you to other professionals and gives recruiters a clear idea about the value you bring to the table. The LinkedIn algorithm gives high importance to headers, displaying relevant profiles with strategic keywords in the search results. In a nutshell, a well-thought headline can increase your profile visibility and help you land more job interviews.
Treat your LinkedIn profile as a platform that helps establish your brand and build more professional connections. Now, you must be thinking about how to come up with a great LinkedIn headline or how to optimize it to stand out from the crowd. Don't fret. You are not alone in this and a stellar profile headline is yours for the taking.
Let's discuss some of the ways you can write an optimized and attention-grabbing LinkedIn headline.
Make it Relevant
Write a compelling and relatable header. No one has time to solve cryptic puzzles when looking at a LinkedIn headline. Know your target audience and understand what they would like to read in your headline. For instance, if you are looking for a job in Sales, try to make the headline revolve around sales. Use your previous sales job title and skills related to the profession to help find you easily. For example, try to include your job positions in the header, such as "Sales Manager", "Sales Representative", "Sales Associate", "Sales Director", etc. Using "Sales" will increase your profile visibility as a salesperson, and will clearly comprehend your industry.
Add Value Proposition
Just adding a job-related keyword such as "Software Engineer" in your LinkedIn headline might not be enough. You must add a value proposition to make it stand out. Show the recruiters and your professional connections what value you can bring to the table.
Software Engineer Linkedin Heading example
Instead of writing –  "Software Engineer at XYZ"

Try writing: "Software Engineer at XYZ | Built AI solution that has Boosted Retention Rates by X%".
This tells the audience about your designation, job role, and also depicts how you have helped the company witness positive outcomes with your initiative or the solution designed by you. Take the headline as a mini-pitch and find the best ways to tell achievements and professional milestones.
It can be difficult to come up with measurable metrics for everyone; however, you can highlight job-relevant and noteworthy achievements. For example, if you are a marketing manager, you can talk about the successful campaigns run by you or talk about the number of clicks you managed for a Facebook Ad. If you are into content writing, mention your noteworthy piece published in a significant magazine or website. If you are into Sales, talk about marked revenue closed or deal size, among others.
Be Specific
You only have 220 characters, hence it is important to be specific. Sometimes a short description is enough to help you get an edge over your competitors. Ensure you mention all specific details such as the professional milestones and achievements you managed to unlock, your job role, recognitions, the industry you serve in, and location, if possible.
For example, a profile header saying "Marketing Manager at XYZ | Building Marketing Strategies to help Companies Sell in North America", can help the reader instantly understand what you do and what markets do you cater to. This helps in increasing the likelihood of someone going through your whole profile to know more about your roles.
Find and Use the Right Keywords
If you want to increase profile visibility, emphasize keywords. Think about the words people will search for on LinkedIn and see if those are relevant to your job industry and skills. For example, think about a web developer, who will highlight skills and expertise as:
Web Developer at XYZ | Front-end Specialist | HTML, JQuery, PHP, Bootstrap | Full Stack Developer.

Or:

JavaScript Developer | Front-end Specialist | Experienced and Looking for a Full-time Opportunity.
These headlines have all the keywords a hiring manager or recruiter might search for. That said, there is a high probability your LinkedIn will show up in top search results. Give importance to the skills a job seeker might be looking for as per your job industry, and see if you can mention those in your LinkedIn header.
Ask Rhetorical Questions
If you want to attract clients or recruiters without writing a sales pitch, you should consider rhetorical thinking. Consider yourself as a problem solver and contemplate questions you can provide answers to with personal expertise. If you are providing resume writing and editing services, you may ask these questions in the headline: do you need a professionally written resume? Or Want a professional to edit your resume? This can help trigger the need and many will end up asking you about the services. It is a great way to attract more people without sounding pushy.
Be Subtle While Highlighting Achievements
Showing off your accomplishments in the right way can save you from coming across as a boastful personality. Avoid words like best, superior, finest, most suitable, or greatest. These can be off-putting and the reader might not want to go through the rest of your profile. Instead of this, try to draw attention to your recognitions and professional milestones that you managed to unlock such as:
Co-founder at XYZ | Forbes 30 under 30 Asia.

Or:

A fitness expert featured in XYZ health magazine.
Be Creative
Sometimes all you need to be is memorable. Play with keywords and turn them to be something that can grab the reader's immediate attention. Be innovative and think of phrases that highlight your skills and profession, but could also push the reader to spend some time and go through your whole profile. Some of the headers can be:
"Copywriter at XYZ | Knows how to create web content that goes viral".

Or:

"Culinary arts expert at XYZ | Keen on delighting customers with delicious Mexican cuisine".
Use "I Help You" Formula
Use the "I Help You" formula to grab immediate attention. If you are a founder, creator, thought leader, trainer, or lifestyle coach, you might benefit a lot from this technique. People on LinkedIn seek connections to explore synergies and find solutions to their problems. If you tell them upfront in the headline how you can help them, they'd definitely try to connect with you. For example, a profile description saying :
"I coach SaaS founders to accelerate their revenue towards $100M ARR".
Make Those 220 Characters Count
There are only 220 characters allowed for you to introduce yourself. Ensure you make the most of it. Include details that are true, specific, relevant to your audience, and engaging enough for the reader to go through your complete profile. Don't be afraid to talk about your mission, what you are proud of, or what helps you stand out from others. Be creative yet relevant to your professional journey. If you are looking for a job, writing "open to work" or "looking for job opportunities" can help recruiters find you faster. Make sure you use the right keywords in your profile to increase profile visibility and stand among the top search results.
Next Post
LinkedIn Profile Optimization
How to Upload a Resume to LinkedIn
A Linkedin headline displays on the top of your profile and is one of the most...