Biostatistician Career: Future of biostatistics [Career Profile]
What Is the Expected Job Growth for Biostatisticians?
---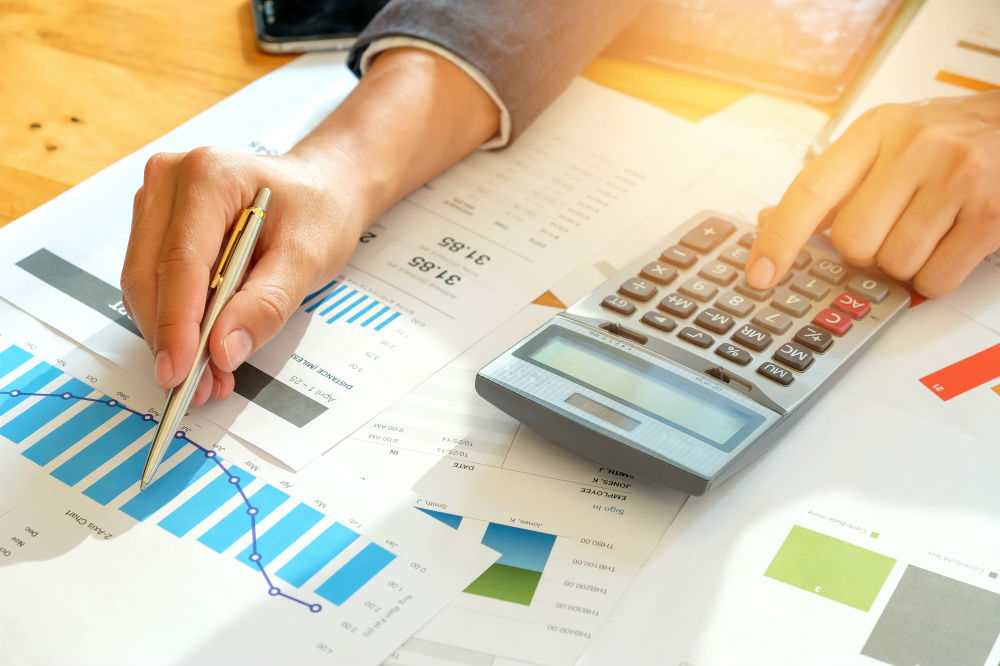 As you prepare to enroll in post-secondary schooling or if you are interested in switching careers, your job outlook is an essential factor to consider. Not only will you want to ensure your career will offer stability and security, but that it's also innovative and exciting.
Finding a job in biostatistics job is undoubtedly one of the many careers of the future that you should consider. These highly trained professionals are responsible for many tasks. This is what makes this job ideal for someone who is looking for an ever-evolving career that will pique his or her interests.
What are they exactly and what do they do?
Biostatistician Career: What Do Biostatisticians Do?
A biostatistician's primary responsibility is to collect and analyze data from living things, typically organisms and microbes, which are obtained from research studies. They will also be responsible for creating and executing their own research studies along with other scientists.
Biostatistics professionals require to monitor the ins and outs of their study to ensure it is scientifically valid. Additionally, they will have to put measures in place to maintain the integrity of the study or trial.
One of the most notable tasks of these professionals is assisting populations with medical treatment, such as in controlling epidemics. You not only need to understand how a person is treated but also how to stop the disease from spreading.
The effectiveness of treatments to an individual or a population is another significant area of specialty that you will focus on.
For example, analyzing HIV, understanding how it operates, and then developing recommended treatments. However, unlike other medical professionals, biostatisticians use methodical research and scientific studies.
If you're someone who has a knack for conveying your findings, writing research reports, and tracking data, this is a career that could be right for you. There's also the opportunity to transform a field position into a teaching position at esteemed universities and colleges.
Biostatistician Career: Where is a Biostatistician's Place of Work?
As mentioned, there are plenty of people in biostatistics who work in a classroom. You will find the majority of these professionals in universities and colleges. However, you can also apply your schooling and experience to high school science classes. It's important to note the vast majority prefer to work in offices.
You can guarantee the most used piece of equipment in your office will be your computer. In biostatistics, you'll need to learn how to use several different specialty programs. These programs are required to analyze lab results and generate readable data.
For an exciting change of pace, there is also a lot of work to be conducted in a laboratory environment. This is particularly true for professionals who perform their own scientific studies. You will need to be present to ensure the integrity and validity of the research study.
Biostatistician Career: Recommended Skills for Biostatisticians
It is quite important to consider the skill set you should have prior to embarking on a new venture. As biostatistics is a specialty field, there are plenty of essential skills that you should harness, including:
Mathematics and Statistics
Due to the fact that the vast majority of the job description revolves around interpreting data, you will need a knack for statistics. Above all else, you should have a strong passion for mathematics and science.
Computer Knowledge
In order to analyze the data collected from studies, you will be required to use a computer to generate charts, spreadsheets, and general reports. A thorough understanding of programs such as SPSS, Stata, and SAS is needed.
Research Experience
Conducting research is something that requires acute attention to detail and a strong understanding of the scientific method. You will need to be able to plan research projects, collect the data, and then interpret the results. Finally, you will have to generate the results in an easy-to-read report.
Developmental Techniques
In biostatistics, you'll also need a strong understanding of development. You will have to create analysis plans, new algorithms, innovative statistical techniques, and more.
Interpersonal Skills
Grant development is a large part of medical and scientific research. As such, in this career, you require to deliver grant applications and manuscripts. You will have to be able to work in groups as well as independently with strong interpersonal and communication skills.
Interest in Medical Science
It is highly important that you make sure you have a strong passion for medical science prior to entering this industry. Though the vast majority of your work will pertain to analyzing and interpreting data, it all revolves around medical science. A strong understanding of illnesses, human anatomy, genomes, and medical databases is required.
Future of biostatistics: Expected Job Growth for Biostatisticians
Biostatistics is one of the fastest-growing health-related industries today. In 2018 alone, the demand for these specialists increased by 4.23%. In 10 years, the need for biostatistics professionals is projected to increase approximately 42%.
The main reason as to why this career path is so popular is because of how vital it is to the health of people. They will have to analyze independent and group characteristics, such as exposures and genotype, to find treatments and medical solutions. Additionally, they are responsible for maintaining large medical databases and conducting genomic studies.
Another impressive aspect of this career is how it will impact the future of humankind. Through their studies and analysis of data, they can determine whether current medical routines are sufficient or not. As the years progress and humans require more medical care, they then develop a solution to account for new issues.
The Top Employers for Biostatisticians
In every career, there is a list of highly recommended employers to consider once you have acquired your degree. The three most notable communities and organizations that commonly hire people in biostatistics include:
U.S. Food and Drug Administration (FDA)
The FDA is a government agency responsible for approving the sale of pharmaceuticals and food products. The main goal behind the administration is to make sure that the American population has access to safe items. As one of these professionals, you will be responsible for conducting clinical trials to test the legitimacy of new and upcoming products.
Pharmaceutical Companies
Clinical trials are an incredibly important part of developing new medications. Pharmaceutical companies will be required to conduct these trials to ensure the safety of their consumers. Biostatisticians will either interpret the data from research studies or conduct them yourself.
Agricultural Companies
It's very common for these professionals to work with agricultural companies as well. This is because your career will revolve around the study of living organisms by analyzing their behavior and characteristics.
Final Thoughts
A career as a biostatistician can be a gratifying one because you will have the opportunity to make improvements to the healthcare industry. Additionally, you will be able to develop solutions to counteract diseases in individuals and large groups.
With that said, there are plenty of skills for you to focus on during your schooling and your career. Thus, as with any rewarding career, this path requires time and dedication.
Next Post
Ireland
We're Proud to be Launching in Ireland
As you prepare to enroll in post-secondary schooling or if you are interested in...