Career Profiles: Personal Financial Advisor
Is It a Career of the Future?
---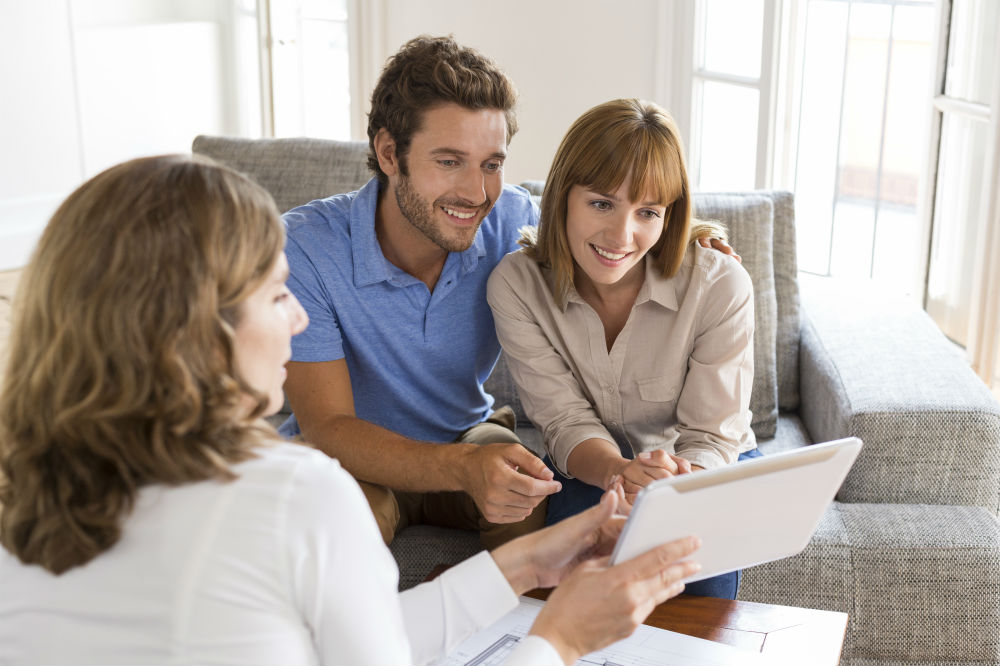 One of the most accurate statements ever said is that money makes the world go around. Nearly everyone on the planet requires money for necessities and luxury purchases. However, plenty of people are also bad with their money, which is why they hire a personal financial advisor.
If you ever find yourself wondering whether this career is a career of the future, you can guarantee it will always be in high demand. With the rise in living costs, more individuals and families are searching for professionals to manage their finances.
With plenty to offer if finding a job as a personal financial advisor, this is undoubtedly an exciting career for anyone who is interested in mathematics and accounting.
What Do Personal Financial Advisors Do?
Much like the job title suggests, personal financial advisors provide advice about an individual's finances. They don't solely focus on income, though. They have a wide array of knowledge pertaining to all areas of finance.
From saving for college to acquiring a mortgage, it's likely you have spoken to a financial advisor before. Some may have a specific specialty whereas others might specialize in all areas of finance. Depending on what the client needs, the financial advisor will give them the most reliable and current recommendations.
When a client approaches you, for assistance, there are several tasks that you'll be required to complete. First, you will need to ask what their future goals are. Is the client interested in investing, or perhaps they want to buy their very first home but are unaware of how to save for it?
The next step is to create a financial plan. This is a comprehensive evaluation of their current finances as well as what the future outlook is based on their current spending practices. You will have to consider their income, net worth, age, financial experience, and their interest in risks and rewards.
It's important to note that each client will require their own evaluation. This is because no two people are exactly the same. You will be expected to develop a customized plan based on their personal criteria in order to determine what is best suited for their lifestyle. This methodology helps to build trust and rapport with your clients, thus boosting your income.
Where Is a Personal Financial Advisor's Place of Work?
When it comes to choosing a place to work, financial advisors will find it quite easy to find the perfect environment. This is because there are multiple establishments that you can turn to. However, you will spend the majority of your time in an office environment.
Compared to other office-based careers, as a personal financial advisor, you will have a nice mixture of independent and group activities. For example, developing the client's financial plan is work you would do on your own. You will also need to host meetings to discuss your client's needs.
As a beginner in the industry, it's likely that you will spend most of your time in a bank. This is the recommended stepping stone for professionals interested in working with more renowned wealth management firms. You could also consider securities companies, insurance carriers, credit intermediation companies, and investment firms.
An alternative is to operate your own wealth management firm. If you are someone who has always loved the idea of working for yourself, this is the best option. Much like any other entrepreneurial venture, there is a lot of dedication, money, and work required to start your own firm.
What Are the Recommended Skills for Personal Financial Advisors?
Apart from the obvious, such as understanding mathematics and accounting, there are plenty of skills you should have as a financial advisor, including:
Analytical Skills: Analysis is one of the largest parts of your everyday duties. Once you have received information from clients, you will need to analyze their financial portfolios—all while taking economic trends, changes, and risky decisions into account.
Interpersonal Skills: It can be a daunting experience to trust a stranger with your finances. This is why the majority of high net worth individuals opt for well-known wealth management firms. As a financial advisor, you need to be able to make your clients comfortable, establish trust, and be able to answer all concerns and questions thoroughly.
Sales Experience: A large part of signing clients is being able to sell your services to them. You'll need to consider what they're looking for, what your company has to offer, and how you can help them to become more financially stable. It's also important to keep your current clients up to date with changes and offers that they might be interested in.
Fluidity and Flexibility: As your client's life changes, as will your plans. You will need to be open to change and redo your analysis over the entirety of your business relationship. Adjustments to spending recommendations and investment allocations will need to be frequently made.
What Is the Expected Job Growth for Personal Financial Advisors?
In 2018, the demand for personal financial advisors grew by 4.31%, and over 10 years, this industry is only going to continue growing.
It is important to remember that families are always going to need mortgages, credit management, retirement plans, asset allocation, tax liabilities, just to name a few, which is why the need for a personal financial advisor would always be present.
The Top Employers for Personal Financial Advisors
Once you have completed your schooling and are considering your future career placement, you'll want to find the best companies to review your qualifications. The top three employers for personal financial advisors include:
Bank of America Global Wealth and Investment Management: After acquiring Merrill Lynch in 2008, Bank of America became one of the most popular wealth management firms in the world. There are two main types of clientele that they focus on: those with more than $250,000 in investable assets and high net worth individuals. There are over 750 branches with more than 19,500 personal financial advisors.
Morgan Stanley Wealth Management: Morgan Stanley owns over 600 branches and employs more than 15,500 wealth management professionals. They will continue to grow over the years, as they showed an 11% increase in net worth in 2017. They focus primarily on managing, trading, and advising governments, high net worth individuals, and institutions.
J.P. Morgan Private Bank: If you're interested in finding a career with a more competitive company, you'll want to consider J.P. Morgan Private Bank. With approximately 47 branches, they currently employ 1,200 financial advisors. Their net worth is also well into the billions.
Final Thoughts
As a personal financial advisor, you will need to give professional and sound advice to individuals and families at all stages of their life. With a strong understanding of mortgages, investments, and industry trends, it's a fast-moving industry that will surely keep you on your toes.
Next Post
Career Profiles
Biostatistician Career: Future of biostatistics [Career Profile]
One of the most accurate statements ever said is that money makes the world go...