Career Profiles: Training and Development Specialist
A Career of the Future
---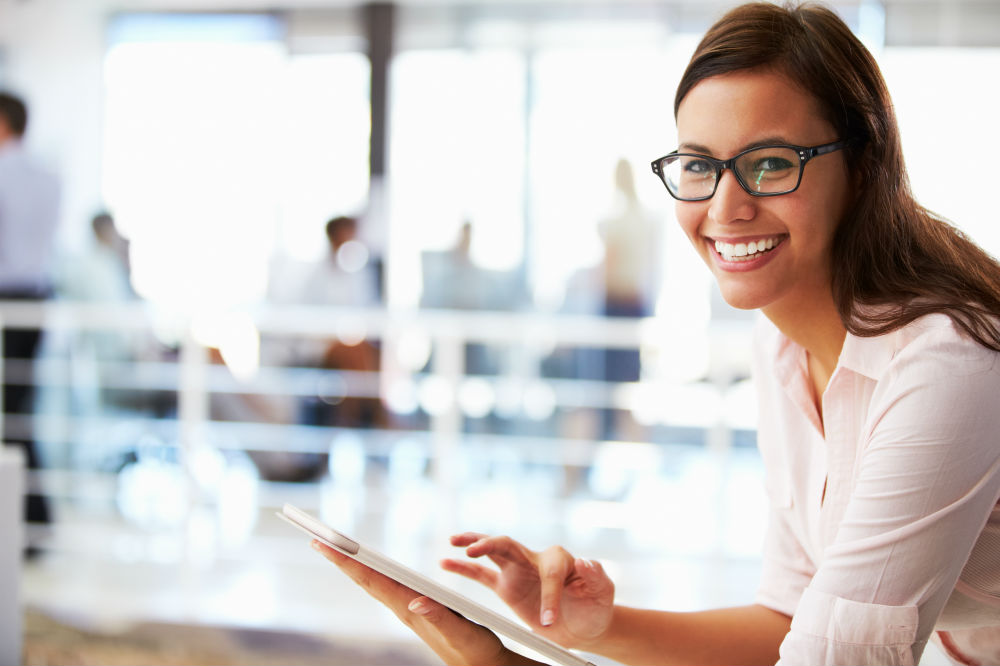 Improving the way a company conducts business is a revolving door. Companies are constantly changing in new ways to become more accommodating to customers. The most important part of improvement rests on the shoulders of their employees.
As a training and development specialist, your responsibility is to make sure employers have the best team possible. Every company relies on its employees to boost productivity, public awareness, and general satisfaction, along with improving their bottom line.
If you're someone looking for a job where you directly assist other people, this is a career of the future to consider. Depending on how you handle your responsibilities, becoming a training and development specialist can be a fun and exciting career path to opt for.
What Do Training and Development Specialists Do?
Working directly with the employees and employers of a company, you will be tasked with improving day-to-day operations. This can be accomplished by broadening the skill set of employees or improving the managerial skills of upper management. Training specialists are typically brought in when a company is performing below expectations.
You'll find that this industry is high in demand when new companies are developed. It is important that employees have the ability to work well together and feel like they are part of a company. For this reason, your job is to make sure that new hires understand the practices and concepts of a company to the best of their ability.
The majority of your time will be spent working directly with the members of a company or organization. This may include the owners of a business, the managerial staff, and the entry-level employees. It indeed is a very social and charismatic job position to consider.
Some of your time as a training specialist will be spent independently. You will be tasked with creating surveys, interview questions, and outlines for consultations with employees and managers. You will also need to develop training materials or improve existing materials as well as lead training sessions.
Other areas of training and development revolve around setting up employee management systems, coordinating enrollment for company activities, and monitoring the costs of new hires and training. You will essentially be a consulting part of the management team set to improve a company's existing team.
Where Is a Training and Development Specialist's Place of Work?
The most popular industry for these professionals is the scientific, professional, and technical sector. However, you may also work with social assistance and healthcare sectors, insurance and finance, educational services, and general administrative services. Nearly every company will need to hire a training specialist at one point.
With that said, your general place of work will change frequently. It's highly likely that you won't work with one company for longer than one to two years, at most. In fact, many of your job placements may last for one to six months, depending on the needs of the company.
Then again, you will still want to maintain a base of operations where you develop your training materials and activities. Though you might not need to work in a traditional office environment, you can maintain an at-home office. Depending on the company you work for, they may provide you with a temporary office until your job is completed.
If anything, you'll be spending the majority of your time at training sites. These sites can range from boardrooms to community centers, based on the budget of your clients. You'll need to visit any venue that is large enough to accommodate the size of the team you will be working with.
What Are the Recommended Skills for Training and Development Specialists?
As you can tell, training and development specialists will need plenty of interpersonal skills as well as charisma. Some of the other essential skills that you will need include:
Analytical Skills: Analysis is a large part of the job because you will want to be able to evaluate the effectiveness of the training you are providing. As you implement new work processes, you will need to see the development of results. You will also need to transform these observations into fact-based reports for upper management and company owners.
Creativity: Being creative is easily one of the most important skills to have. As an employee, training is something most people don't look forward to, which is why you will need to create engaging, informative, innovative, and exciting training techniques for your clients.
Teaching and Instructional Skills: In this career, you are a teacher who is spreading awareness and knowledge to a group of adults. As such, you should know how to instruct and teach effectively. You'll need to explain your training techniques and adjust your methods to adapt to the learning capabilities of your group.
Public Speaking Skills: This is another critical skill to have, as you will be responsible for instructing groups with up to hundreds of members. Additionally, you may have to conduct presentations to upper management with the results of your training. You should feel completely comfortable with public speaking to both large and small training groups.
What Is the Expected Job Growth for Training and Development Specialists?
Training and development specialists are one of the fastest growing industries today. In 2018, this industry grew by 6.07%, and within 10 years, there will be a 60.7% increase in demand. This is because companies are always looking for ways to evolve and change for the better.
Companies work differently than ever before with a constant flow of employees in and out. Training and development specialists are tasked with working with new and existing employees to ensure teams work well together. By boosting employee productivity and satisfaction, companies benefit substantially.
The Top Employers for Training and Development Specialists
When it comes to finding the top employers for this industry, all you need to do is set your sights on the most popular companies in your area. Every company, big or small, will require the help of a specialist to improve their team. The most notable companies that hire training and development specialists include:
Amazon: Amazon hires worldwide, and they currently have over 245,200 employees. They also have one of the longest training processes that can take up to one month. As a specialist in training and development, you will be tasked with using existing training guidelines to help prospective employees assimilate into the company's culture.
Randstad US: As the largest staffing organization in the United States, Randstad US places approximately 100,000 people every week. Training and development specialists can help prepare job searchers for interviews and training materials. Additionally, you can assist Randstad with improving the capabilities of their head hunters.
Marriott International Inc.: The hospitality industry revolves around employee satisfaction, as this directly influences the experience of customers around the world. Marriott owns over 4,400 properties in 85 countries and is always in need of training and development specialists.
Final Thoughts
Finding a career as a training and development specialist can be very rewarding. This is especially true if you are someone who likes to see progress happen before your eyes.
With the ability to transform a lackluster team into a productive powerhouse, your skills will always be required. It is one of the most social and creative careers of the future to consider.
Next Post
Career Profiles
Career Profiles: Aerospace Engineers
Improving the way a company conducts business is a revolving door. Companies are...