Time to Update Your Resume? 5 Tips to Build a Resume for Today's Hiring
Let's talk about a few tips you must follow to build a resume that can pass today's hiring processes.
---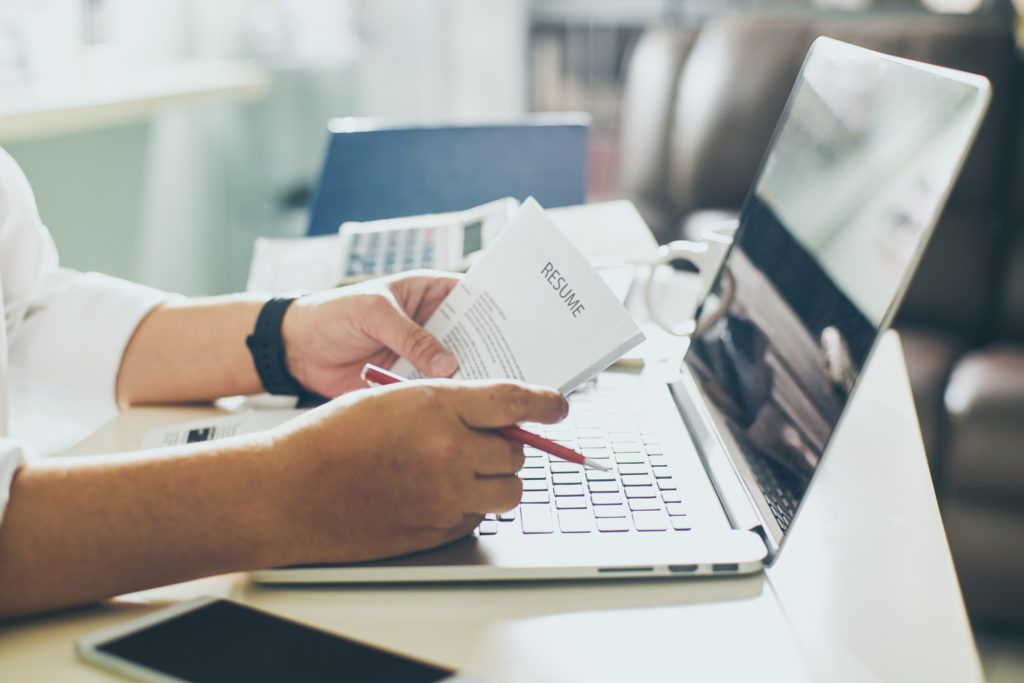 COVID-19 has not just impacted our health but also shaken our economies. As per the International Labour Organization, nearly 400 million full-time jobs were lost in the second quarter of 2020. Indeed, a massive drop in employment and labor income, giving rise to intense competition for jobs. If you are looking for a job amid the pandemic, you might need a battle plan to settle this herculean task. The foremost step to stand out from your competition is to build a well-formatted and professional resume. If you have spent a good amount of time in your previous company and have not updated your old resume for some years, it might be the right time to do so. You need a professional resume that is built per today's hiring process. Trust me, times have changed and competition is higher than ever.
Let's talk about these 5 resume writing tips that can help you get an edge over competitors in today's recruitment process
Add a professional summary
Gone are the days when you had to write an objective statement at the beginning of the resume. Instead, utilize the space to include a high-level overview of your professional journey. Highlight the skills that stand out and how your employment history makes you the right candidate for the targeted job. Add job-relevant keywords to ensure the recruiter is engaged and read the rest of the resume.
Understand the importance of keywords
Most of the companies use applicant tracking systems to sort relevant resumes in their initial screening process. These tracking systems look for specific keywords that are relevant to the provided job description. As a job seeker, you must customize your resume and add those keywords that are true per your past work experience and professional skills. You do not need to exaggerate or lie about your skills or experience just to add the sought keywords. Just read the job description carefully and notice the keywords that appear the most and add the ones that you can justify by your skills and work experience.
Customize your resume as per the position
Most of the recruiters prefer candidates who have spent some time to tailor their resume per the job requirements. If you want to get the targeted job, you need to tell the recruiter how you can add value to the company. You do not need to add all the work history if that does not speak per the applied job position. Make a header "Additional Experience" and summarize all the not-so-relevant work history under that section.
Keep it precise
As per James Reed, chairman, and chief executive of recruitment company 'REED', a recruiter takes around 7 seconds to save or reject a job applicant's resume. And, typically, what they look for the most are the relevant keywords per the applied job/position. Now, you know how important it is to make a win in that 7 seconds' window. So, to make the most of it, keep your resume precise and relevant to the recruiter. No one has time to go through a four-page resume anymore. Highlight your strong professional skills but keep them concise.
Draft a cover letter
One of the best steps to multiply your chances of getting a job is to send a cover letter. A personalized cover letter helps the recruiter to understand that you are serious about the job. You can tell the recruiter why you stand as an ideal candidate for the job position. You can talk about the knowledge and skills you have that can add value to the position you are applying for. You can also give a brief explanation about the job gap in your resume if required/applicable.
The Bottom Line Is
A well-formatted professional resume template can surely help you in engaging the recruiter. However, diving deep and understanding how important it is to have an ATS-friendly resume that can present your value to both, human and AI programs can help you stand out from the competition. You can also take the help of some affordable resume writing services to build a professional ATS-friendly resume that is customized per your job sector and relevant to the latest hiring trends.
Next Post
General
5 Reasons to Invest in Resume Writing Services
COVID-19 has not just impacted our health but also shaken our economies. As per the...