How to Identify Job Opportunities in Abu Dhabi
---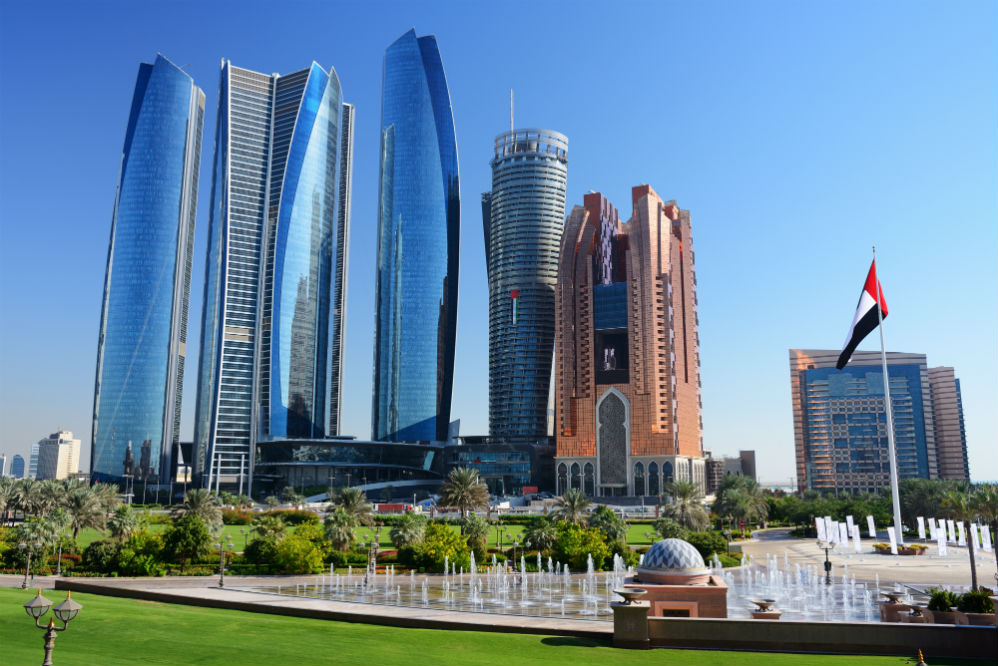 Are you looking to land a job in Abu Dhabi? You're not the first! Whether you are looking for an exciting career change or simply desire to work there, Abu Dhabi can be an excellent place to work.
If you are considering the possibility, perhaps it would be useful to understand how to identify job opportunities in Abu Dhabi. Look no further as we share some tips below to help you get started.
Prepare Your Resume
First things first. Moving to Abu Dhabi means you will need to prepare your resume and make sure it's up to scratch. You will really want to impress as there will be many people applying for the same job. This can be true for almost any job you apply for; Abu Dhabi is known for having very high standards. So to be successful you should make sure you have your resume on point.
An excellent way to make sure your resume is Abu Dhabi ready is to get it written by a professional resume writing services provider. This could be from an agency or consultant who is specialized in writing impressive resumes. After all, you want to impress, and a stellar CV is a key to securing a second look by the employer.
Find the Best Job Sites
If you are looking on your local job search site with the hope of finding opportunities in Abu Dhabi, then chances are you won't find anything. You should do a little research and out which sites are specific to finding jobs in Abu Dhabi. This is a great way to get started on your job hunt, and you may come across a few gems.
Some of the most popular sites for jobs there include
Bayt
Gulf Talent
Gulf Salary
Monster Gulf
Naukri Gulf
LinkedIn, with its additional job search, is also a great place to search for jobs worldwide.
Network on LinkedIn
Speaking of LinkedIn, another thing that could help you is networking. Networking can allow you to make contacts who might offer you a stepping stone into a company. You can search for potential companies that you would like to work for and perhaps even approach an employee and ask for information and advice.
Another useful tip would be to get in touch with other individuals who have already found a job in Abu Dhabi. This is useful as they will have experience of going through the same path that you are looking to go down, and therefore might offer some advice on what to do and what not to do.
Try a Recruiting Agency
Probably the most effective way of finding a job in Abu Dhabi is by going through a recruiting agency. Why so? A recruiting agent in Abu Dhabi will already have a relatively good number of contacts who are keen to find new candidates. There may be a few companies in there which you have never heard of or might never have considered. As you are sending them your resume, they will be able to make a better match for you based on your exact skills, experience, and even personality.
A few well-known recruitment agencies in Abu Dhabi include names such as Michael Page Recruitment Agency, Robert Half Recruitment agency, and Nadia-me.
Advantages of Working in Abu Dhabi
If you need a little more inspiration to get your job hunt going, then we will share a few benefits of working in Abu Dhabi.
Cultural Diversity
Abu Dhabi is made up of people of many different nationalities. This creates a very diverse city full of different mixes of language, food, and talent. A job in Abu Dhabi affords a very international work experience and the opportunity to meet new, like-minded individuals you might never have had the chance to meet back home.
Higher Salaries
When it comes to earning potential in Abu Dhabi, things are more than reasonable. Salaries in Abu Dhabi are very favorable and are said to continue to rise by 4.8% in 2019. (Mercer, 2018). This means that ex-pats can be prepared to enjoy a more comfortable quality of living and afford a lot more.
Tax-free Income
Another primary benefit of living and working in Abu Dhabi is tax-free income. The government doesn't impose a tax on personal income, meaning that everything you earn is yours, with absolutely no money going to the government. This provides a higher disposable income per capita, which makes Abu Dhabi a very reasonable place to work. Working here might offer a better standard of living than working back home.
Financial Benefits
While on the subject of finances, the cost of living is known to be quite reasonable in Abu Dhabi in terms of eating out in restaurants, shopping, and rent. As the UAE is an oil-producing country, running a car is relatively inexpensive. Bills, gas, and electricity are also quite reasonable, and the majority of employers provide decent health insurance for ex-pats.
Travel is also more possible with the tax-free wages. Allowing people to save more and travel around with still enough left over to live a comfortable life.
Great Weather
In case we forget to mention, the weather is also one of the main benefits of working in Abu Dhabi, especially if you love the heat. With a warm climate offering near-constant sunshine year-round. It is a happy place where you will rarely be stuck inside because of the bad weather. There are also many outdoor activities and places to enjoy in Abu Dhabi which will guarantee you more of an outdoor living lifestyle.
So there you have it! We hope this article has helped you to understand how to identify job opportunities in Abu Dhabi. Hopefully, now you will have a better idea of where and how to get started.
Next Post
General
How to Format Your CV for Recruiting Agencies
Are you looking to land a job in Abu Dhabi? You're not the first! Whether you are...