How to apply for a job with no experience in that field?
---
Everyone has their dream job. But not everybody is ready with all the required experiences for that particular job. It does not mean that without any experience, you will not be hired. There are still enough possibilities for you to get selected for your desired role. But, for that, you will have to showcase your talent, commitment, understanding, and, most importantly, dedication. This article will guide you on how to apply for a job with zero experience in that particular field.
Showcase your story instead of your history:
Focus on making a compelling story when you apply for a job with zero experience. Some recruiters consider candidates based on cultural fitness and personality instead of experience. To share about who you are and where you are headed, craft a story.
Showcase your curiosity, intrepidness, passion, and how you are not scared of the unfamiliar task, and you have that drive to try it anyway. Speak about where you have come from, your positive elements, what you will be offering, and what are your natural skills of helping people out.
For telling your story, follow the below steps:
A functional or skills-based CV focuses on an individual's story. Your headlines must focus on at least three of your major and most relevant skill-sets or talents. Then, input the key accomplishments in bullets below the headlines. Show your excitement for the job.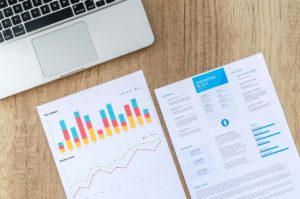 If you opted for resume distribution services and have been referred by someone, mention their name. Add your history of work at the end. Do not forget to greet the reader and introduce yourself properly.
Keep an alternative approach:
Several companies do not rely on CVs to understand the full potential of the candidates.
So, alternatively, build a site for showcasing your most inspiring story and upload a YouTube video. You may also make a blog that throws light on your passion for the field into which you are willing to move.
Make a list of raw materials needed before applying:
Freshers must commence with making a list of their skills, experiences, accolades, and previous achievements as much as they can. Ask yourself about the compliments that you have received from your ex-coworkers, supervisors, professors, or friends, and think why did they compliment you.
Think about your contribution in measurable results, the complex things you have figured out, your degrees, certifications, and awards. Speak about how you hung on at your past. And figure out what your prospective company is seeking.
Understand what the best people in your desired role actually does:
To understand the full story of what your dream job requires and get a better idea about it without experience, talk with your family and friends who excel in positions similar to your desired role.
Think about what the excelled people get those ordinary people to don't. If you can showcase a good understanding of the company and the role than other applicants, the experience will matter less.
Highlight the most relevant traits for the role:
Be ready with the key ingredients. One is the comprehensive list of what you can perform. And the other is a lengthy list of everything that your preferred company requires in hiring an employee. Then, you will need to draw parallels.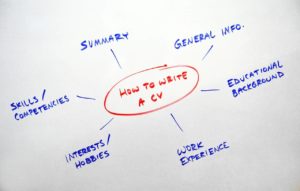 Highlight the most unspoken skills like confidence in peers, superiors, and teammates, strong intuition, sales skills, resilience, listening skills, and solid people skills. Match your qualification with the company needs the most.
Accolades/ experience/ past wins:
Talk about your alternative website, relationship with your desired role, marketing, and others. Talk about how your contribution improved your previous company's sales or outcome. Speak about something top-notch, even if it is not directly connected to your job.
Speak about any popular figure or artist with whom you have worked before. Talk about your analytical and optimization skills based on your past experience. Showcase your monitoring skills and expertise.
If you lack the key skills required for the job, focus on filling those goals. Whatever you do, speak the truth confidently.
Embrace your inexperience and get personal:
When you apply for an entry-level job, the hirer already knows that you have little or no experience at all. So, instead of making up something, embrace your inexperience, and leverage it like a motivational speech.
Even if you have irrelevant experience, showcase it if it highlights your dedication, commitment, and curiosity for learning and growing. The recruiters or hiring managers actually look for candidates like these.
You may not have the experience of the work, but you surely got some life experiences. Do not feel shy to say about the personal anecdotes you carry with you or give you a life lesson. For instance, if you were abroad for some time and the experience you gathered taught you so much about life, speak about it. You can speak about the cultural differences that you have encountered.
All these personal experiences not only highlight your understanding but also throws light on your maturity level. Find out experience like that in your life and write down a brief description in your CV, resume, or cover letter. Later you can use them in the interview. Try to keep it classy and only stick to the life lessons that influence good work and ethics.
Get in touch with a knowledgeable person:
You have come this far. You already know that your experience is still unconventional. However, you have done the necessary research and think that you are qualified uniquely opposed to some unqualified candidates or applicants.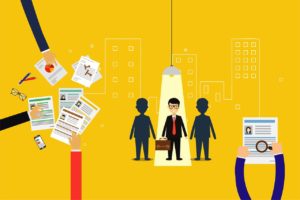 Now, you will have to reach out to the persons who are knowledgeable in this field and ask them for honest reviews or feedbacks. Someone having insider information can help you out in a better way. Say that your application is still in progress. Ask if you can add any better words than the ones that you have already mentioned. Ask the experienced person about red flags, if any.
Besides, keep yourself around the right people. Seek out seminars, events, and talks. Even if you do not need any new qualifications for getting into your desired position, you will gather great experiences by learning about your new industry. Look for the company that motivates and inspires you, or give them a call.
Finally, incorporate the feedback as applying is not the only thing you want to do. You need to get a callback.
Conclusion:
The working world is changing. More and more, organizations and companies are opening the mind of hirers to hire people not only just based on resumes or CVs but also based on talents. Understand the needs of the company in which you want to apply. Do not make up fake stories, stick to your words, and showcase your authenticity towards your dream job.
Next Post
General
8 Problems Faced By Freshers In An Interview
Everyone has their dream job. But not everybody is ready with all the required...