14 Practical Tips to Find a Job in Another State
---
If you intend to move to a different state, firstly, you will need to find a new job there. Thus, it opens the door to newer opportunities for you. But, it is a challenging task to get a job right away as soon as you move to a new state.
You need to overcome few challenges, communicate with new people, look for a house to stay and the list goes on. But, if you want to look for a job in another state, follow the article.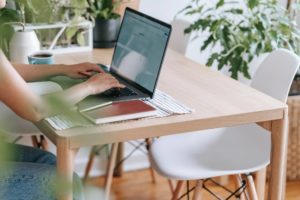 1. Make use of the networking platforms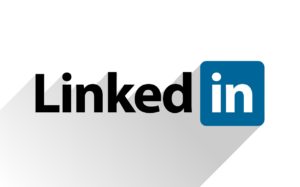 You can utilize websites like LinkedIn for building networks to find a job in the state in which you are looking to get relocated.
Particularly, get in touch with the people in the field and companies in which you are looking forward to getting hired.
2. Look for community events and attend them
If you have already moved to the new state, join online groups and events that are currently ongoing in the state.
It provides you with a huge opportunity to get in touch and engage with new individuals. After all, you do not know who is looking to hire candidates.
3. Select a suitable location for job search:
Try to spend some time in the new destination to determine which nearby company might be an ideal option.
Think about where you desire to live in another state and for how long you can handle a commute. For gaining insights into favorable work locations and commute times, make use of social media and online maps.
4. Look for a recruiter or hirer in the new location:
A recruiter or hirer can prove to be a helpful resource for learning about the job market in the new location or state.
They know about the companies that are hiring candidates and ask them about the best current market in the state.
5. Research job markets thoroughly:
Invest time in researching the job markets locally. To get help, communicate with the office of the economic development in the state or city.
Furthermore, it is way easier to get hired for a job in the local industry.
6. Strategize your networking:
Invest both your energy and time in focusing on strategic networking. You can join the local-based and large groups on platforms like LinkedIn. Look for a group that has at least 10,000 members. It, in turn, increases the number of group-level connections.
It will also help you to reach out to people easily. Make sure that the group you join is in the area of your expertise. Also, ensure it is primarily based on the location you are going to move into.
7. Focus on informational interviews:
Make a list by writing down the target employers within your desired state or location. Right from there, focus on setting up informational interviews with the managers.
There are countless ways to find contact information online. When you set up an information interview, you are getting yourself in the door and finally in front of the managers.
8. Alumni association connections are fruitful:
Join your grad school or college alumni association group. Take a look through members who have graduated from your college or institution and now lives in the state in which you desire to move into. These people will be able to help you by guiding you promptly.
Tell your family, friends, current and past colleagues that you are planning to move, but you are still in an exploratory stage. Ask them if they know about any open jobs in the new state. And if they do, ask them for an introduction.
9. Make sure to include that you will pay your own relocation fees:
While making cover letters, clearly include that you are capable of paying for your travel to the company for an interview.
Most of the companies make it clear that they will only consider candidates who are relocating if any local person is unavailable. It is where you must not accept defeat.
10. Go through your cover letter and resume properly:
Check whether your resume has the current address set at the top of the page. If it is there, remove it, or you may also add some texts that indicate you are going to move. Otherwise, hirers will get confused by looking at your out-of-state residential address and become reluctant to proceed further with interviewing you.
In front of the cover letter, precisely say about when you are going to relocate. Do not make it bulky by including why you are moving; just do the obvious.
11. Update your CV or resume:
Ensure that you are ready with an updated resume, and it showcases your latest work experience.
Try to make your resume ATS-friendly. For this, you can opt for cv distribution services. It will make sure that your resume gets directly landed in the hiring manager's hands.
12. Share the specific dates on which you will be there in the state:
Indeed, it is a good idea to say that you will pay for your travel expenses for an interview. But, to strengthen the statement, provide them with a date on which you will be present in the state or town.
It leaves a good impression on the hiring managers. They might take advantage of the fact that you are nearby. Say about your plan that you will be there within two to three weeks and would like to take an interview during that time. If they respond, plan your trip accordingly based on the interview date.
Once you land in an interview, try to schedule other interviews as well on that same day. And as you are already in town, you will not have to travel again for any additional interviews.
13. Research about the cost of living in the new state:
You need to get a thorough understanding of the salaries and cost of living in the new state. Look at the conditions of the market in the state to determine the salary they are going to offer you.
Check your cost of rent, or a meal, or entertainment and compare it with the salary and check if you are going to make up everything with that salary or not. All this information is needed in the first place while looking for a job in the new state.
14. Apply for a temporary position:
When you are in a new state, you may apply for temporary positions to create professional connections.
Even after getting selected for a temporary position, continue with your research. Make sure that, at least for the time being, you are earning a minimum amount to survive in the new state.
Conclusion:
Indeed, it is difficult to find a new job in another state, but it is not impossible. Make use of the above-mentioned tips to get your hand on a potential job in a new state.
Whatever you do, perform thorough research, and make sure that the job is worth your efforts and sacrifices. Keep up with a professional approach, arrange for an interview, stay confident, and give a kick start to your career in the new state.
Next Post
General
10 Body Language Tips to Impress at Your Next Job Interview
If you intend to move to a different state, firstly, you will need to find a new job...