Why You Need a Recruiting Agency to Find the Best Jobs
---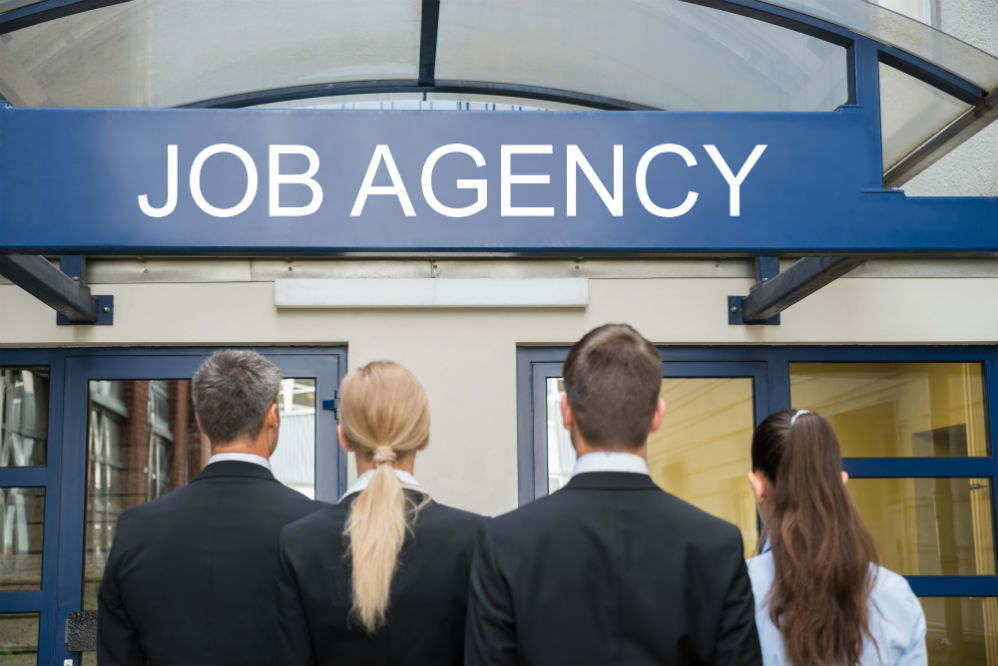 Have you always looked for jobs on your account? Have you been successful? Whether you have been successful or not, have you ever thought about how much better it could be if a group of experts help you out? Recruitment agencies are there to do precisely that, and help match you with the most suitable job for you.
If you are keen to find out a bit more about recruiting agencies and how they work, in this article, we will show you why you need a recruiting agency to find the best jobs, and how they can benefit you.
What are Recruitment Agencies?
If you aren't sure what recruitment agencies are about, we'll try to make it clear. Recruitment agencies are organizations that focus on matching candidates with recruiters. Companies will advertise jobs through them, and job seekers will look at the posts on offer. The recruitment agency in the meantime will scout through the job seekers, and try to match them to their most suited jobs. Recruitment agencies bridge the gap between both parties to make the whole process a much smoother one.
Not only do recruitment agencies help candidates find the right type of job most suited to them, but at the same, they time provide companies and businesses with the right fit they are searching for with their job. A recruitment agency is the best option for matching the right person with the right position.
What are the Benefits of Using a Recruitment Agency?
If you decide to use a recruitment agency, you are sure to enjoy many benefits. These include the following:
No Charges
Recruitment agencies are paid by their clients (the companies) to find the best talent (you). Therefore, you can benefit from using their portal to find an opportunity, and they will help you along the way – free of charge.
Expert Knowledge of the Market
As recruitment agencies specialize in matching candidates with jobs, you can imagine they will have become pretty good after doing it for a while. This means they will probably have a good knowledge of the current labor market and the types of jobs and opportunities out there that will fit with your exact skills and requirements, some of which you might have not even considered or knew existed. Therefore you are much more likely to get matches with a job that you like and which fits with your exact set of skills and experience.
Saves Time
Rather than the individual company spending the time to go through all the job applications, which can sometimes take a long time, recruitment agencies can focus on doing this as it's their job. They will cut short the time spent reviewing each application which is often very time-consuming, especially when there are many applicants. When a position becomes vacant, it usually needs to be filled as soon as possible. Therefore, a recruitment agency can do the CV screening and will be able to match a potential job seeker to fill the position as soon as possible.
Large Network
Recruitment agencies have usually involved with a large number of organizations and companies, some of which you might have never heard of or even thought about considering. Therefore when you leave your CV with the agency, there is more of a chance of you being a match to more than one company at a time. This gives you the opportunity to discover new opportunities and possible new experiences.
Less Worry About Competition
Often, when you come across a job that you particularly like and want, there can be many applicants who have already applied, and on some sites, you can even see this number. For some people, this will make them feel like it's too late, or that someone better will get it first, and thus they won't make an application.
When using a recruitment agency, however, there is less stress as you can put your faith in the hands of the recruiters who will send your application to the company on your behalf, and only when the job is a 100% match. This makes you feel motivated when they come back to you with a possible position, knowing they have expressed interest in your profile.
Companies who are involved with recruitment agencies will usually trust the agency when they receive possible candidates first, before taking on the individual applications to the company directly. This is primarily due to the fact they know the recruitment agency has found the best matches possible, and so it won't take as much time getting to know the candidate will be a good fit, rather than it might with other direct applicants.
Security
When looking for a job via a recruitment agency, you can be assured that you will be getting involved with a legitimate company that is not out to scam you or give you dodgy contracts. Therefore you can relax knowing you will have a permanent contract without any worries.
Types of Recruitment
There are three types of recruitment that agencies perform. This includes:
Recruitment and Selection
This is the standard type of recruitment, where the agency is looking to match a candidate with more permanent positions.
Project Sourcing
Recruitment agencies can also source candidates for more temporary work projects. This is useful for employers and freelance experts looking to gain experience in different projects.
Interim
This is the recruitment that focuses on short-term projects. This might be to replace current employees, handle the temporary increases in work or deal with exceptional work.
Final Say
Recruitment agencies are a great way to find your perfect job, as they are experts who will go out of their way and who have experience in their trade.
We hope this article has helped you to understand why you need a recruiting agency to find the best job, and hope you can soon enjoy the benefits of using one soon. You can contact a multitude of recruiters relevant to your profession and city with Job Nexus.
Next Post
UAE
What to Expect When You Move to Abu Dhabi
Have you always looked for jobs on your account? Have you been successful? Whether...